Discover more from Acorn Off-Grid
Off-Grid + Permaculture + Decentralization + Local Energy Regenerative Ag + Work from Home + Circular Economy + Sustainability + Homeschooling
Over 12,000 subscribers
HomeFree Kickstarter Launches!
We're excited to kickoff our off-grid video game's Kickstarter campaign
The HomeFree kickstarter has officially launched! Help us make this real today!
We're pouring all of our off-grid experiences into making HomeFree an incredible RPG experience. This video game project fuses adventure with real-world off-grid systems. We want to teach everyone about the amazing off-grid tools that exist today!
Build your off-grid home base, setup energy systems, explore mysterious mountains, purify water, grow food, barter with your community & build your off-grid homestead.
We've been hard at work with our game studio partners to craft a storyline that takes you from the city, searching for information about your family's history, and building a resilient home using off-grid systems, permaculture, and homesteading concepts.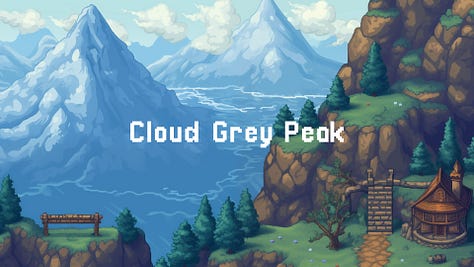 Raise livestock, compost, plant your permaculture gardens, cook with methane fuel, harness sunlight, collect rainwater, build creative shelters, and learn from others.
Are you ready to learn about real off-grid systems and learn about real skills on this HomeFree journey? From solar ovens & methane digesters to solar panels, it's all real.
Are you ready to reconnect with the natural world around you? It's always been here waiting. You just had to decide to get out there once again.
Are you ready to explore the skills and tools needed to build a home apart from the concrete and asphalt of the suburbs and cities?
Come explore HomeFree. It's time to build something amazing and learn about a new way of living. Help make HomeFree a reality to help people all over the world learn more about off-grid living!